Day 2 :
Keynote Forum
HSOAR Precision Robotics, Shanghai, China
Time : 9:15 -10:00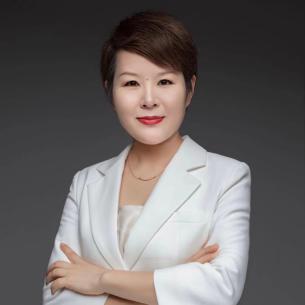 Biography:
Erica Li is in charge of overseas BD marketing and sales in HSOAR Precision Robotics from Sep 2019. Before joining HSOAR, she has demonstrated 18 years experience with both marketing and international BD role in reputable multinational and group manufacturing companies. In recent two years, she has published 1000+ posts, articles,videos on personal social networks.
Abstract:
Where there is a motor, there will be a reducer. The Most key component of the robot, the reducer, belongs to the first of three core parts. As far as the robot system is concerned, the precision reducer business is the most central profit source in the whole robot industry chain.
Ball precision cycloidal reducer is recommended to provide the outstandingly perfect accuracy and repeatability through its full-contact, all-involve simple steel ball rolling cycloidal mechanism ! ! The zero-backlash reducer will also be keeping excellent accuracy through long operating life of robot repeated motion, It has been applied and acknowledged by world top famous robot brand since January 2021 to replace gear mechanism.
Session Introduction
Founder and executive in ERINOV Foundation, Algeria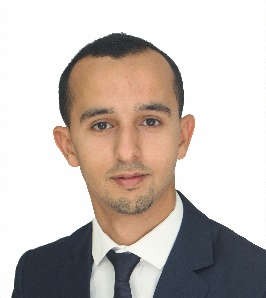 Biography:
Slimane has completed his Master's degree at the age of 23 years from USTO University (University of Science and Technology of Oran) and bachelor's studies from the University of Tlemcen. He is one of ERINOV's founders. He is also the director of Media and Relations in AMA foundation, a Training and Accompaniment School. He has trained more than 50 people in robotics and Arduino clubs in an assembly of more than 250 hours of experience, with more than 30 creative projects from beginner to advanced ones.
Abstract:
Electronics and Robotics Innovation 'ERINOV" is a new foundation start-up that is specialized in teaching and training robotics, electronics, and programming skills using STEAM Methods and technics. The aim of our society is to give our children and students new technical skills in simple ways that make them more creative and skillful in different fields of technology.
The launch of ERINOV was in march 2019, They have organized multiple events and programs like Arduino Programming Workshops, Robotic Clubs, Arduino Training Programs, and others. Over 15 events were organized in 2019 and 2020 including online ones.
ERINOV is specialized also in the sale of electronics and robotics components including STEAM Education kits, Robotic Kits, CNC and 3D printer machines, and other single parts.
Bangladesh Advance Robotics Research Center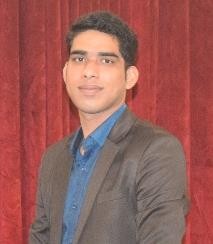 Biography:
I am Md. Rahatul Islam (Mr.), a Bangladeshi citizen. I have completed my graduation as B. Sc in Electrical and Electronic Engineering (4-years Bachelor of Engineering) at Canadian University of Bangladesh (CUB), Dhaka, Bangladesh. Currently, I am a research assistant at Canadian University of Bangladesh. Besides my academic background, I have an excellent professional working experience for more than three years in the field of Robotics, Advance Technology Insurance, marketing, and management. I'm CEO and Vice-president of Bangladesh Advance Robotics Research Center
Abstract:
The Smart Disinfection and Sanitation Tunnel is a demonstration of how It has been designed to provide maximum protection to people passing through the tunnel in around 15 seconds. Which can help the community to fight against the COVID-19. The main idea of this project is to make a tunnel that can try and prevent the spread of COVID-19.This disinfection and sanitation tunnel is prepared in order to sanitize people within 15 seconds from any possible bacteria. The disinfectant solution used consists of a combination of sodium hypochlorite (NaOCl) and water (H2O). The disinfectant is non-volatile, thus enabling prolonged veridical and bactericidal activity and sanitizing the surfaces. So, we took this initiative to make this Smart Disinfection and Sanitation Tunnel.
Notre Dame College, Dhaka, Bangladesh, 1000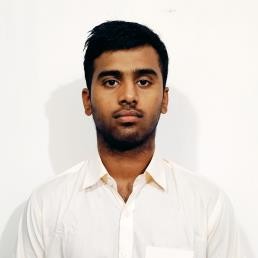 Biography:
Asif is a senior high school student at Notre Dame College, Dhaka who will graduate in November 2021. He is a machine learning enthusiast from an early age and attending MIT Beaver Summer Works in 2021 on Quantum Computing and machine learning. He is the youngest research work publisher in the field of computer science in Bangladesh in 2020. He is also the software engineer and editor of Young Scientists Journal which is the world's first peer-reviewed research journal for youths.
Abstract:
The advancements of computer science and its related fields are making our tasks easier in almost every scientific and non-scientific field. The use of machine learning in the field of drug discovery and development is accelerating so fast and helping us to discover anti-viral drugs for devastating viruses like coronavirus. The author will discuss using a deep reinforcement learning model 'ORGAN' which is a modified version of Generative Adversarial Network for predicting the potential anti-viral of coronavirus. The author used the deep reinforcement learning model (ORGAN) to generate potential candidates' drugs, with a λ of 0.2 and epochs of 240 and a sample set of 6400, 10 good sample SMILES were generated and the Solubility or LogP of these samples is 0.7098. Then using the coronavirus as a target, all the good samples of SMILES were bounded and the drug with the highest binding affinity (Most negative value) is C18H15ClN4O2 also known as Olutasidenib which can be the potential anti-viral drug of coronavirus.